The ultimate guide to website maintenance as a service
How your agency can maximise recurring revenues from managing client sites. A guide for agencies using Content Management Systems.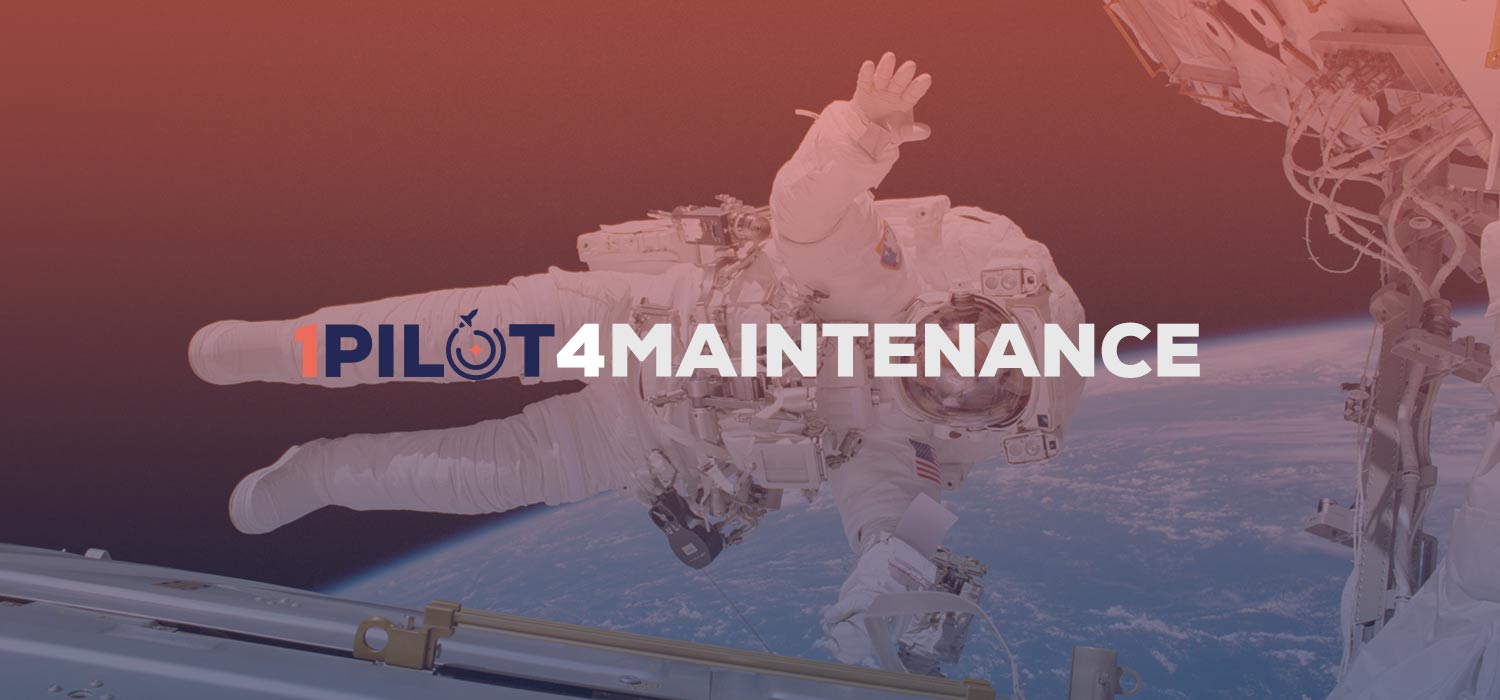 What this guide does:
Introduces agencies to the concept and opportunity of 'website maintenance as a service' by focussing on technical maintenance;
Highlights the key need to plan for efficiencies, not complications, of scale;
Shows agencies that already offer this service how to maximise profits and minimise efforts through effective automation and clever service bundling that answers client needs;
Focuses particularly on agencies using CMS to build and manage client sites;
Lists key activities and next steps to get a service launched in your agency.
Author's tip: This is a longer piece of content designed to go into a level of detail that will help you form your own website management services plan. If you don't have time to read the whole thing, pick a section from the contents list below or scan titles to find what you're looking for.
List of Contents:
Introduction - What are website maintenance services?
Broadly speaking, website maintenance providers offer services from a bucket of 3 main categories:
'Hands on' services, or the editor role – adding and deleting images, uploading new blogs and generally managing content. These services are offered to clients who aren't comfortable, or don't have the time, to take on an editor role for their website.
Technical maintenance services – updating plug-ins and composer packages, fixing downtime, renewing SSL certificates. A combination of management (updates, renewals) and monitoring (uptime, server, SSL).
Auxiliary web services – providing the services needed as a result of running a website. Web hosting, back-ups, and domain purchasing would all come under this category.
In this guide, we focus mainly on building a profitable revenue stream from offering technical maintenance services with minimum strain on your staff. Once you have learnt to do this profitably, we show you how to investigate maximising your opportunities by bundling this service with 'hands-on services' and auxiliary web services.
Part 1: Opportunities and Challenges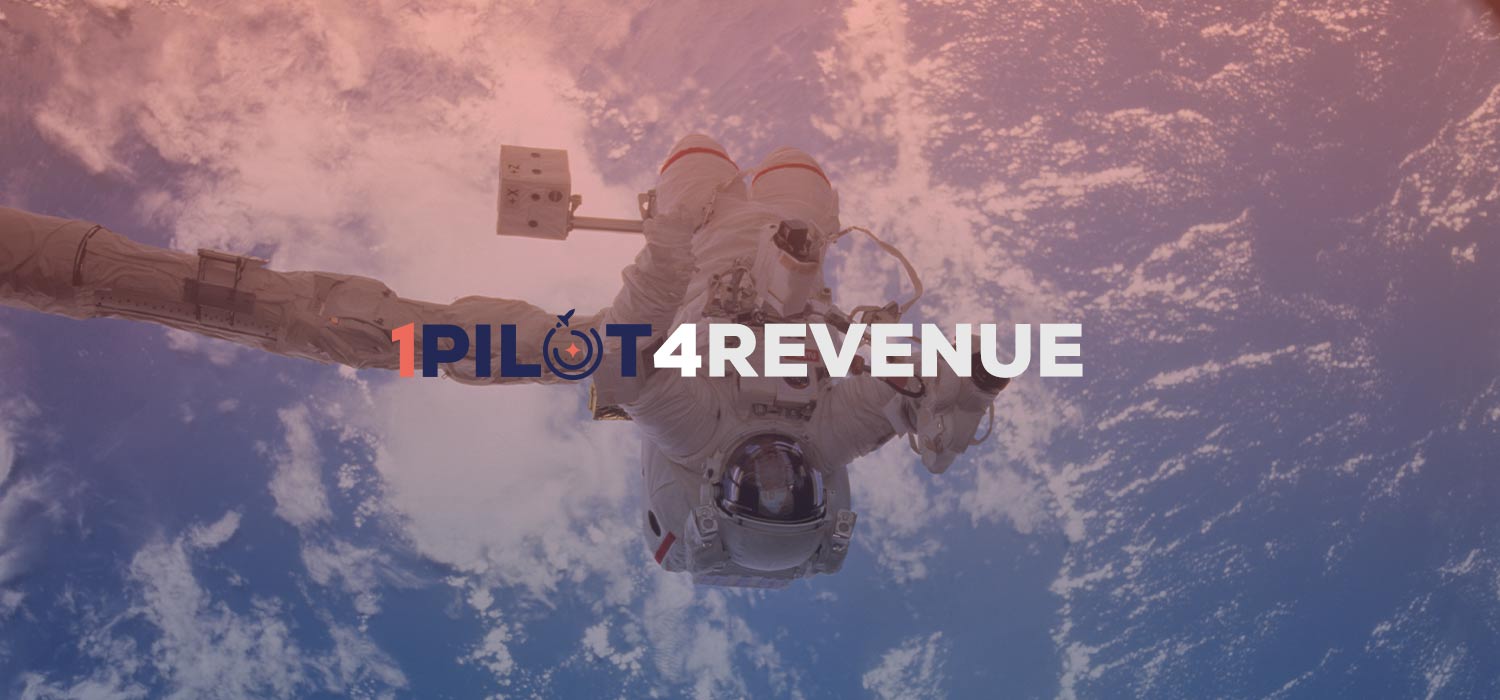 What is the opportunity?
---
The key draw – it's recurring
The primary attraction for many agencies that consider website maintenance services is the chance to have a reliable recurring revenue stream.
Web design and development projects are exciting, challenging and allow your people to exercise their talent. However, attracting and securing these projects is a full-time position for account managers and is inevitably subject to peaks and troughs in demand.
By contrast, a well-presented website maintenance service package is a reliable flow of income that helps steady the water in uncertain times.
---
It can be lucrative
If you look at the market for website management and maintenance services, you're likely to see a wide range in monthly package prices.
One agency might generate a reliable income stream charging a base rate of £60 (~$80) per month by coupling technical services with a small amount of allotted 'developer time' and SEO health checks (see Website Helper in the UK as an example). At the other end of the scale, agencies can choose to offer packages for thousands of dollars per month for larger clients that require more development time and a selection of support channels (Digital Shift Media's PRO+ WordPress maintenance package will cost you $3499 each month).
The key to opening conversations around a recurring revenue model, rather than ad hoc developer intervention, is the technical services that by their nature are 'always on' to be effective.
---
It shifts the dynamic of the working relationship
When you monitor a client's website and make the necessary changes to plug-ins, certificates etc. for them, you are acting on a proactive basis. You fix issues before your client even knows about them.
Informing a client that their site went down for 5 minutes but you fixed it, instead of the client noticing downtime and asking you to fix it, is a very powerful shift in dynamic. It deepens the trust of the relationship by positioning your team as experts. It helps you transition from an outside agency to an extension of the client's team.
For developers using content management systems like October CMS, Joomla, Craft or Prestashop, your client already relies on your expertise to a large extent for the provision of their website. So, proactively resolving technical issues is a great way to reinforce your position and reassure the client that they made the right decision to work with you.
Don't forget: regular updates and key maintenance makes your client's site more secure and less prone to faults. Not only is this good for your client as it protects their own revenue, but it also prevents them from thinking that eventual errors are a result of faulty workmanship.
---
It's applicable to your existing clients
Building revenue by acquiring new clients is difficult, expensive and time-consuming. However, it is a necessary activity as a web development agency.
The benefit of website maintenance services is that they are a rapidly deployable revenue stream with your existing clients.
Think about the clients you have. What do they suffer from most? What are the causes behind most of the support requests that they make? Find these answers and then build a website maintenance package around them. You know the demand is there, because you already fulfil that demand in some way.
Even if you are reading this guide as someone who already offers website maintenance services to some of your clients on an ad hoc basis, ask yourself: what percentage of my clients do not take these services from us? Could I convert them by formalising our offer and developing a strategy to promote it?
Action: calculate your missed opportunity with existing clients. The key question is this: how much more revenue can you earn from a recurring website maintenance model?
To find that out, simply multiply the number of clients not using you for these services by the average amount you charge clients for website maintenance (or proposed monthly charge if you don't yet offer these services).
Example: You have 30 clients. You offer website maintenance on an ad hoc basis to 5 clients who have requested it. The average monthly bill for these services is $50.
Calculating the opportunity for the other 25 clients: 25 x $50 = $1250 $1250 * 12 = $15,000 additional yearly revenue
This is a very simplified calculation for existing client opportunity, but it's effective. Factor in your run costs for this activity and determine your potential profits to build a business case.
What are the challenges?
Do not make the mistake of thinking that website management is a guaranteed successful venture for every web agency. With every golden opportunity comes upfront hard work, careful planning and most importantly, a smart way and a not-so-smart way of doing things.
In this section, we give an overview of the key challenges and drawbacks around website maintenance as a service. Human resource – tying up talented employees with monotonous tasks and dispersed sites The key to successful technical website maintenance services is effective, centralised automation. Investing in the right tools to help you commoditise your package is critical to a profitable revenue stream. The below example illustrates how time-consuming, monotonous and resource-draining even the most basic packages can become to run without the targeted automation of tasks.
Let's look at a very limited set of tasks to illustrate an example for a client site. In a typical month, a developer will need to sit down to perform the following basic actions:
Log in to the first client site
See which plug-ins have updates
Update three plug-ins on the site
Check the site is still functioning correctly
Log out of the site
Go to the second client site… log in...
If we assume that each of these activities is non-problematic, that's still:
A minute to log-in and navigate the CMS
Two minutes to see which plugins have updates available
Two minutes to update the plugins
Two minutes to do some basic checks
Plus, they'll have to deal with ad-hoc speed bumps, such as:
Renewing (or forgetting to renew until it's too late) SSL certificates
Client calls asking why the website has gone down
PHP and server changes
Now imagine you have 100 client websites that you manage. Suddenly, that's 700 minutes per month / over 11 hours taken up on the first thing you need to do to manage client websites, without dealing with unforeseen changes. Altogether, it's easy to see how that developer could spend over 2 days of their working monthly handling site maintenance - or about $450 of their monthly paycheck (according to Indeed, the average salary for an entry level developer in the United States is $59,955).
How do you get that developer away from website maintenance and back on coding? The answer to this challenge lies in the section 'Building website maintenance as a low-effort high-yield recurring income stream'.
---
Low rent maintenance activities pulling away from high-paying client conversations
Imagine this: you successfully deploy a website maintenance services package, which most of your clients adopt. However, over time you feel conversations around website maintenance occupy more of your client's time than the conversations you want to have – around new design and development projects. You find yourself in a position of lower value to your client than before and win less high-paying work as a result. When deploying a website maintenance package, it's important you define a distinct set of processes that separate it from your current revenue streams and client conversations.
Consider these ways to keep the comparably low rent activity away from more strategic work:
Designate a separate employee to manage client updates. Don't clutter the client conversations of your account managers with monthly maintenance reports.
Template the reporting. Formatting the results of your maintenance package as 'health check results' or similar allow you to summarise them in a PDF on a couple of pages, which you can discuss in more detail if needed.
Position maintenance to clients as a 'care package'. The design and development work of your agency is its heart and soul – a series of highly creative bespoke projects that your clients value from you above all else. The maintenance revenue stream, on the other hand, is a background process that tends to the garden of your projects, allowing them to continue to bloom.
We want maintenance packages that are profitable and recurring, but ultimately as passive as possible for both client and agency.
---
It's difficult to know when to begin the conversation.
There is a time and a place. Acting like a salesperson for your website maintenance plans when you've just discussed a new client website is likely to be off-putting. You will need to find a balance between seeding the idea early to allow them to budget for ongoing maintenance and seeming overly pushy. This will vary from culture to culture, many agencies will include their maintenance package in the initial proposal as standard. Others may just allude to it as a conversation to have later. You'll equally need to have an argument prepared for:
Ongoing costs and proactive maintenance
Versus
Pay-as-you-go developer time when something goes wrong.
Afterall, they may argue they could just use a service like Uptime Robot and drop you a message if there's an issue.
It is useful to invest time in educating your clients on what best practice means for good, secure website management.
Part 2: The win-win situation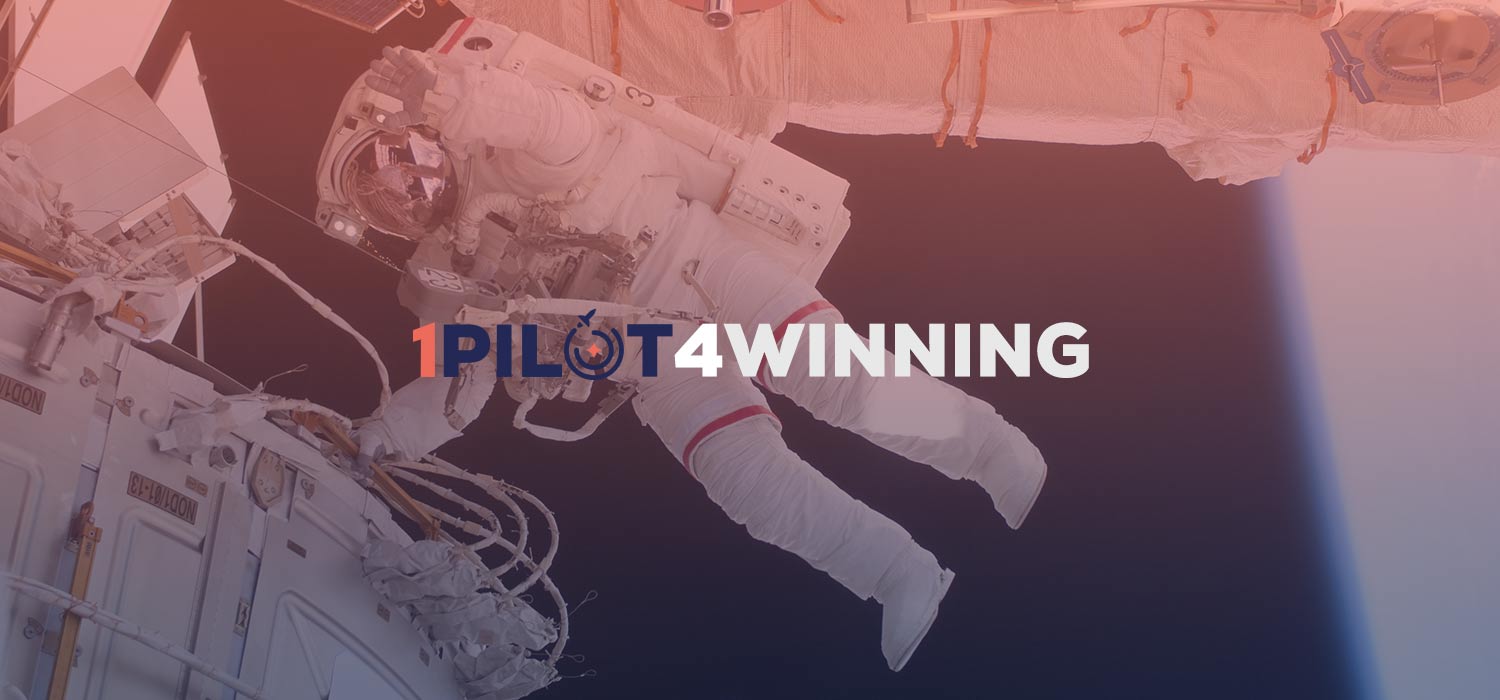 Building website maintenance services as a low-effort, high-yield recurring income stream
To summarise our opportunities and challenges, we want a website maintenance revenue stream that is:
Recurring
Highly profitable
Of great benefit to our client relationships
Applicable to our existing clients
Equally, we need to make sure that:
The offering takes up as little time of our team as possible
It doesn't detract from our other higher billing work
It's packaged to complement our existing services as an easy, logical sell
Here, we show you how to do this by considering a few key elements: the offer, your internal processes and your client's experience of the service.
---
Decide on mission critical services: what is the base package that answers a clear customer need?
This is where we consider 'technical maintenance services' to be the sweet spot of a core website maintenance offering. Consider the 3 buckets of website maintenance that we discussed in the introduction:
'Hands on' services, or the editor role – High billing, but highly manual. Little room for automation. You can be easily replaced if your client develops an understanding of their CMS.
Technical maintenance services – Lower billing, but can be automated to use only centralised, targeted and efficient labour. Requires technical training and developer skills to ensure no mistakes are made.
Auxiliary web services – Varied billing, but is often the result of acting as a 'reseller'. This creates a fixed profit margin and involves little labour, but you can be quickly cut-out of the value chain if the client goes to the source provider.
Technical maintenance makes for an excellent core because you cannot be easily cut out of the value chain. You can still package service tiers with elements of 1 and 3, but you're much less likely to be abandoned completely by the client if you use a technical core. This in turn increases your average customer retention time, which protects turnover and increases profitability.
From a customer need perspective, they need a website that is up to date. It needs to be secure against attack to protect their revenue and reputation – this is done through, amongst other things, effective update management. It needs to be error free so that their customers can use it properly – we know that we can reduce errors by using the latest plugins, as they contain the latest bug fixes.
---
Plan for efficiencies, not complications, of scale
As we saw in the challenges section, a drain on resources, people and funds can quickly build up with scale if we do not plan well. Automating tasks and centralising access/visibility is key to reducing the consumption of your team's time.
Automating tasks – list the activities that your team will have to carry out to service a website maintenance package for one client. Find the activities that take the most time and then find tools to automate those tasks.
Centralising access and visibility – Inefficiencies in time exist in a multi-client service when you cannot act for all clients in one location. Time is required to look-up resources, check on statuses and log in and out of accounts. All of these 'hidden tasks' reduce your profitability by increasing the time your team spends on relatively low value tasks, when compared to design and development work.
So how do you plan efficiently for scale? Investigate the use of a tool like 1Pilot to act as a central dashboard for your technical website maintenance activities. This way, you'll see all your client sites and their statuses (uptime, SSL, server and config changes) in one location. On October CMS, you can even update plugins and composer packages across multiple sites at once without leaving the dashboard.
A good tool in this instance is one that centralises a large portion of the tasks you must perform for all sites and allows you to take simpler actions in a single location. Find a tool that you can confidently say is 'centralising website maintenance for your whole portfolio of sites'.
Let's compare this to our earlier example without automation, just on the basis of plugin updates:
Non-automated workflow Workflow with automation tool like 1Pilot [2 schémas]
See how one way plans for efficiencies of scale, the other for complications of scale.
---
Get your presentation right – do the simple things well
Let's say you've decided on your core packages. You've planned to operate very efficiently at scale.
This can all count for nothing if you don't do the simple things well and you give your client a bad experience.
The simple things are by and large:
A clear pricing structure
Honest conversations about what a client actually needs
Transparent reporting to show what you've done each month
Excellent, easy-to-access customer service (lots of great ticket systems are available, like osTicket)
Remember this: As a web agency, your client relies on you because of an asymmetry of skills. However, no client will ever appreciate an asymmetry of information. Be straightforward, clear and honest.
Tying a pretty bow around your website maintenance packages with clear pricing and great service is critical to ensuring a long customer retention period and a profitable recurring revenue stream.
---
Package technical website maintenance with other key web services to maximise value for both parties
We established earlier that technical maintenance is a great sweet spot as a core package, as it can be effectively automated but still needs skilled oversight to make sure it's error free.
That being said, you may find your clients have other ongoing needs. These are great opportunities to offer additional value to clients on a recurring basis, which further builds your revenue stream.
Here is a whole host of ideas to add value to clients on a recurring basis, which you can use to commoditise your offering into different packages:
Hands-on
Allotted monthly 'developer time' or consultation time
Proprietary plug-ins
Ongoing site content/product management
Priority or exclusive support channels
Service level agreements on response times and issue fixes
Auxiliary (the following companies all have tailored agency or reseller schemes)
Hosting - Rackspace, AHosting, 20i
Backups - Wholesale Backup
Domain management services - AIT
Security monitoring - Sucuri, Comodo cWatch
Premium site analytics and UX reporting - Google analytics (marketing partners), Matomo, HotJar,
SPAM blocking - ICUK, SpamHero
SEO 'health checks' and other SEO services - Hubshout, Digital Search Group,
Ecommerce solutions - GoECart, CS-Cart, Ecwid
Social media monitoring - Sort My Social
Here are some examples within WordPress of how agencies have bundled maintenance services for higher earnings:
PART 3: Next steps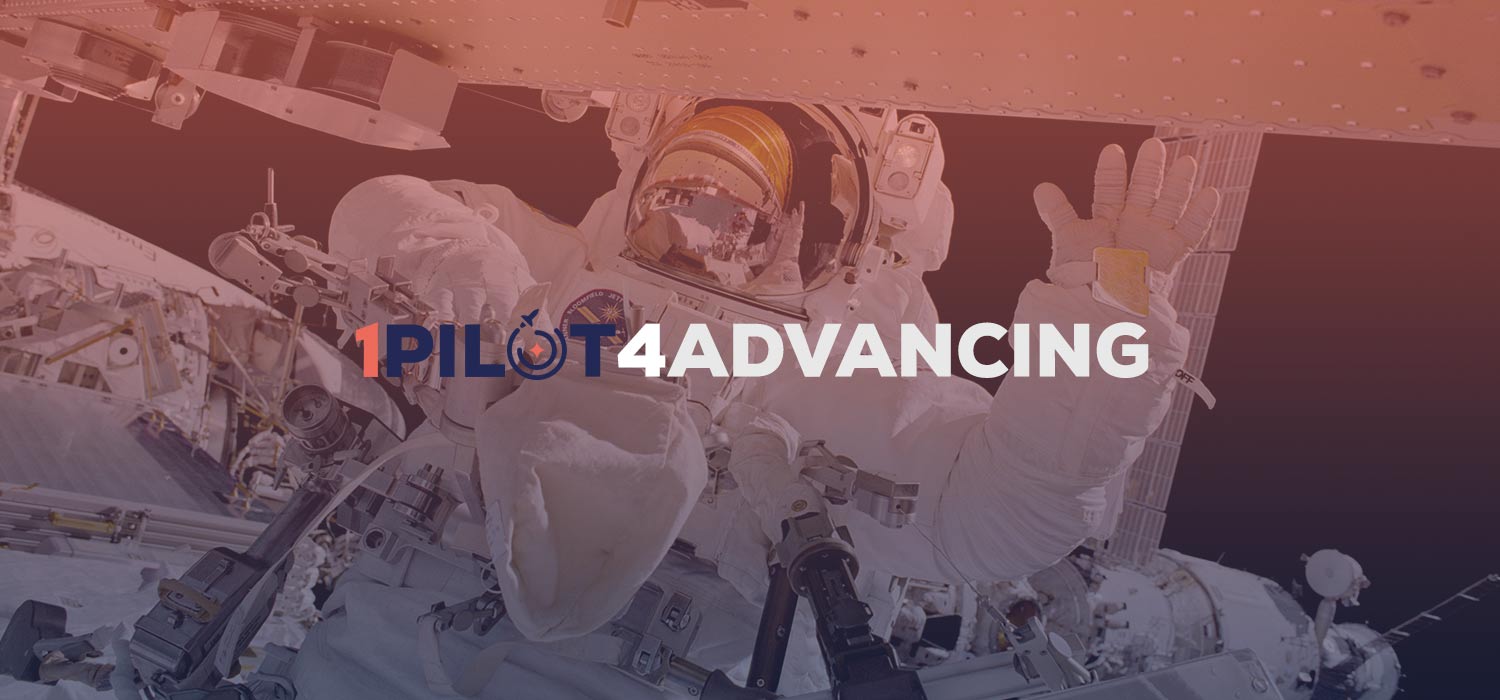 How can you strive for success in your agency?
The two-word answer to this question is simply: effective planning.
The key to any successful revenue stream is first developing a set of meaningful questions, then answering them to remove assumptions and finally deploying strategies to fit what you have learned.
Try following these steps in planning your website maintenance services revenue stream:
Ask yourself: Does this enhance my current business? How will it complement the value we currently offer to our clients?
Conduct customer research: Is there a genuine need? If yes, what do my customers want most from this service? How do they want it delivered? What will influence their decision? What will act as a barrier?
Offer definition: What will we offer? Are there different service packages? Is there a core service that must be present in all packages?
Resource analysis: Do we have what we need to offer this effectively? What are we missing and how can we get it?
Pricing and profitability analysis: What will our customers be happy to pay for this service? At what price will it be worthwhile and profitable considering our costs?
Initial deployment strategy: How will we get existing clients to adopt this?
Growth strategy: How will we continually grow revenue? Do we want to attract outside 'maintenance only' clients and if so, how do we do this?
Internal action plan: Once you have worked through the previous steps, work on developing internal processes to maximise efficiency and then set an action plan to put things into motion.
Review: Take time at fixed intervals to review the performance of the revenue stream and assess how to improve.
Has this guide got you determined to build your own website maintenance revenue stream? Explore 1Pilot to see if it could help you centralise access and visibility across all your websites, for fast, efficient technical website maintenance.
1Pilot is the central website maintenance dashboard that transforms the web maintenance part of your agency business into a key revenue stream. To maximise your earnings by minimising the time and resource needed to manage client sites.
Posted in News on Mar 11, 2019