Black Friday 2022
The sale events of the year are back! We are pleased to announce our Black Friday and Cyber Monday deals!

By using the code `BLACKFRIDAY22` between Nov 24 and Dec 14, new and existing customers can benefit from 3 months at 30% off.
To use the coupon, go to the "Billing" page of your 1Pilot Dashboard and enter it in the "Redeem Coupon" form. A credit card must be linked to your account in order to enter a coupon.
Partners deals
October Market deals
If you are looking for more great offers, our partners at October CMS have their own deals worth checking out. Between Nov 24 and Nov 30, they are offering 30% to licenses and all subscription plans. No coupon needed.
Cloudways deals
Cloudways (the managed cloud hosting platform) is offering you 40% OFF for 4 Months on all hosting plans with the coupon BFCM4030 valid from Nov 14 till Dec 1. If you're looking for more offers, take a look on the Cloudways blog post listing deals on plenty of services.

2022: a year of improvements and novelties
Get a dive into some of the features and improvements made on the platform during this year.
A new dashboard
A fully
reworked dashboard
with a better overview of all your websites status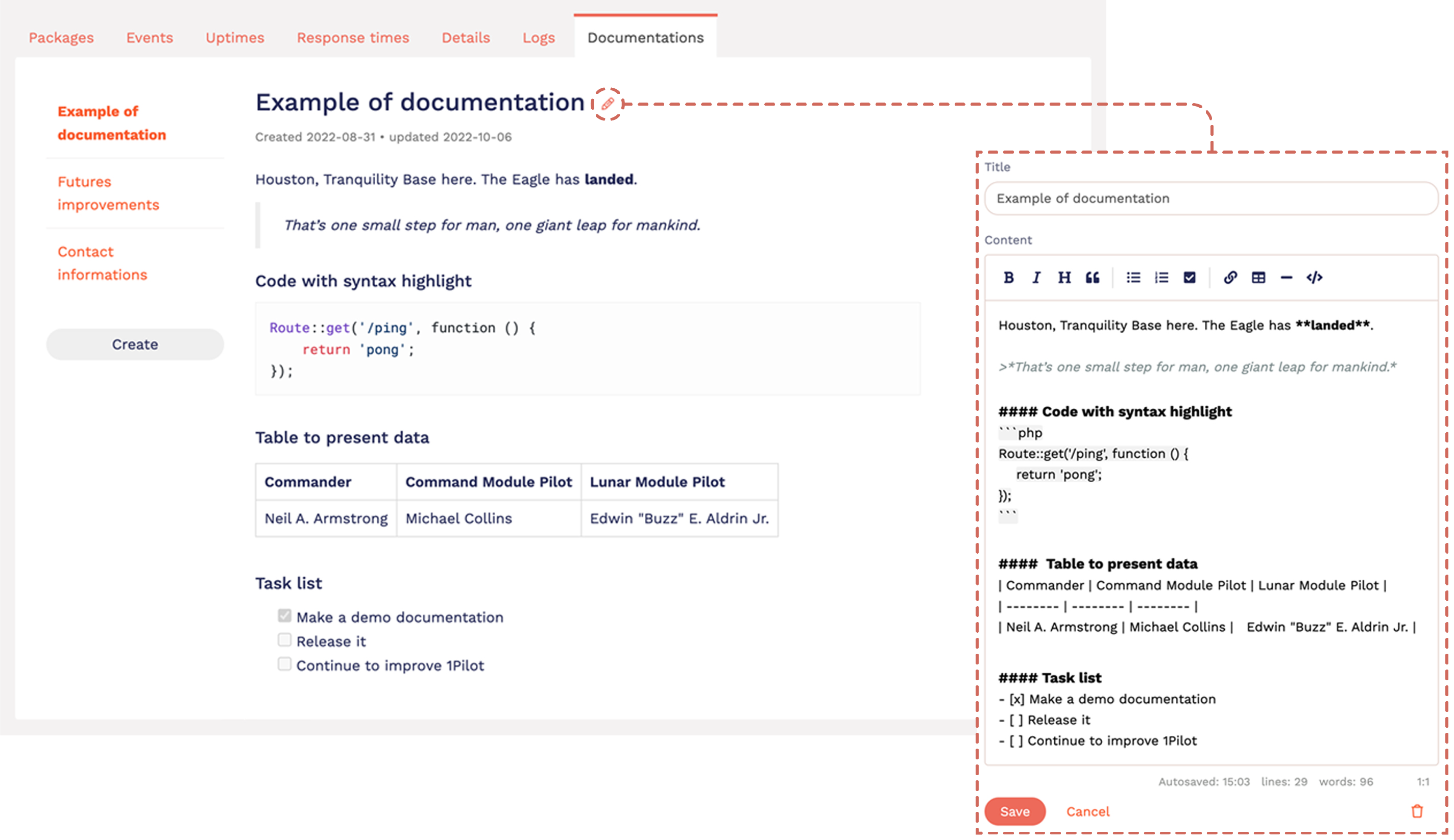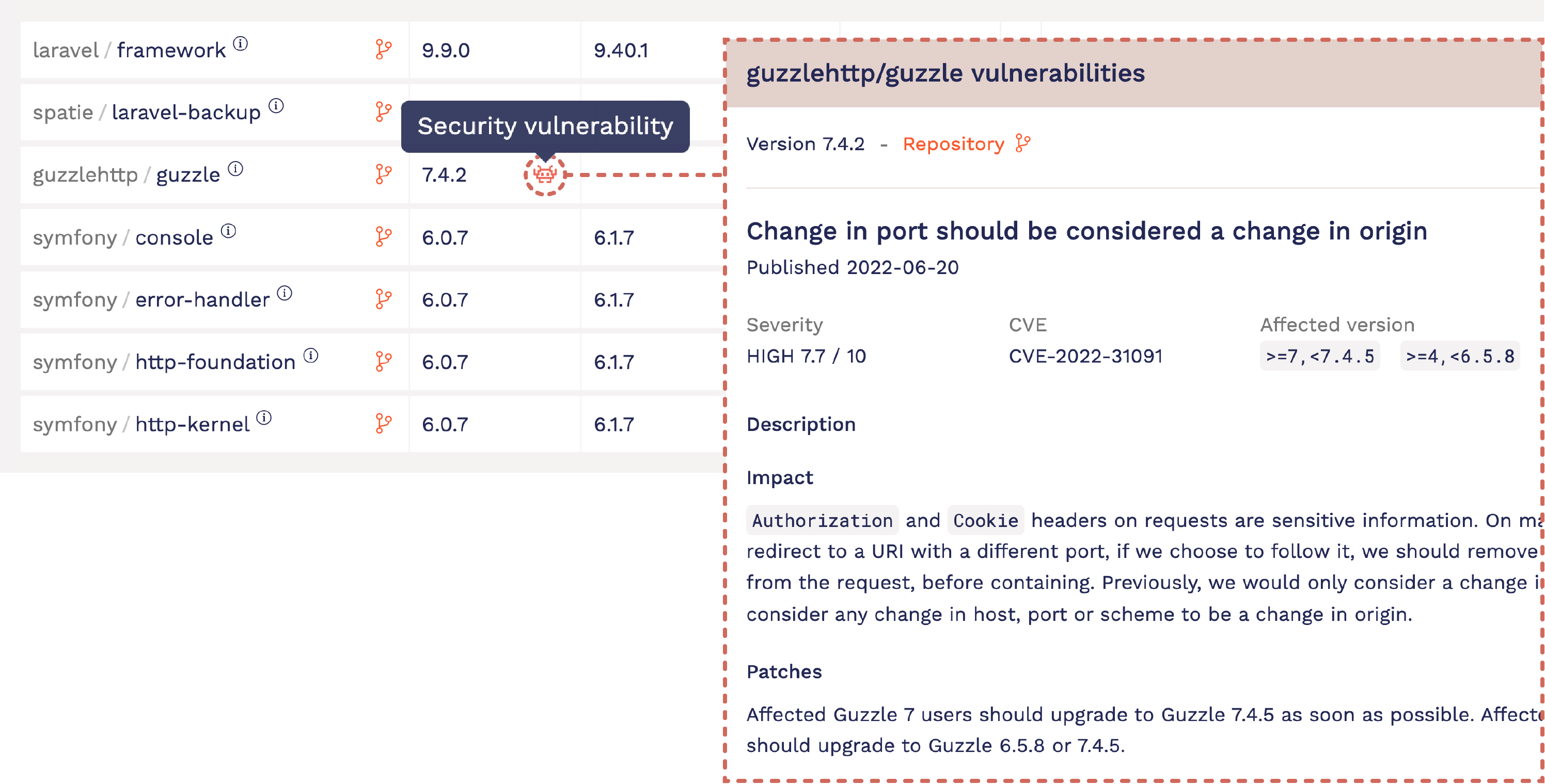 Package vulnerability detection
For Laravel and Symfony applications we improved the packages list, with description and direct links to their repository.
In addition to that we also added a Vulnerability scanner to show you packages with know vulnerabilities and direct access to the detailed informations.
Discover what 1Pilot look like in 2022 in our new presentation video
Posted in News on Nov 23, 2022