Email delivery monitoring
Our Email Monitoring solution helps you be proactive for your clients and visitors by automatically testing your mail delivery quality and can notify you as soon as there is an issue.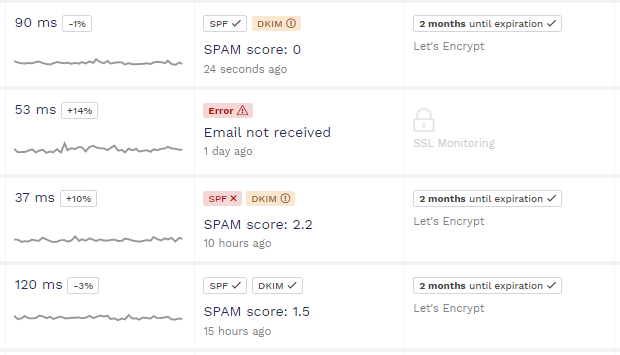 This feature regularly checks that emails sent by your site are properly delivered. At the interval you define on your site settings (Email check interval) 1Pilot gives the order to your site (via the 1Pilot Client) to send an email to our system.
Once the email is received, we check the SPF & DKIM configuration as well as run a SpamAssassin check. If something has changed (negatively), a broken configuration for exemple, or if the SPAM score is less than previously, we notify you with the issue and the SpamAssassin report.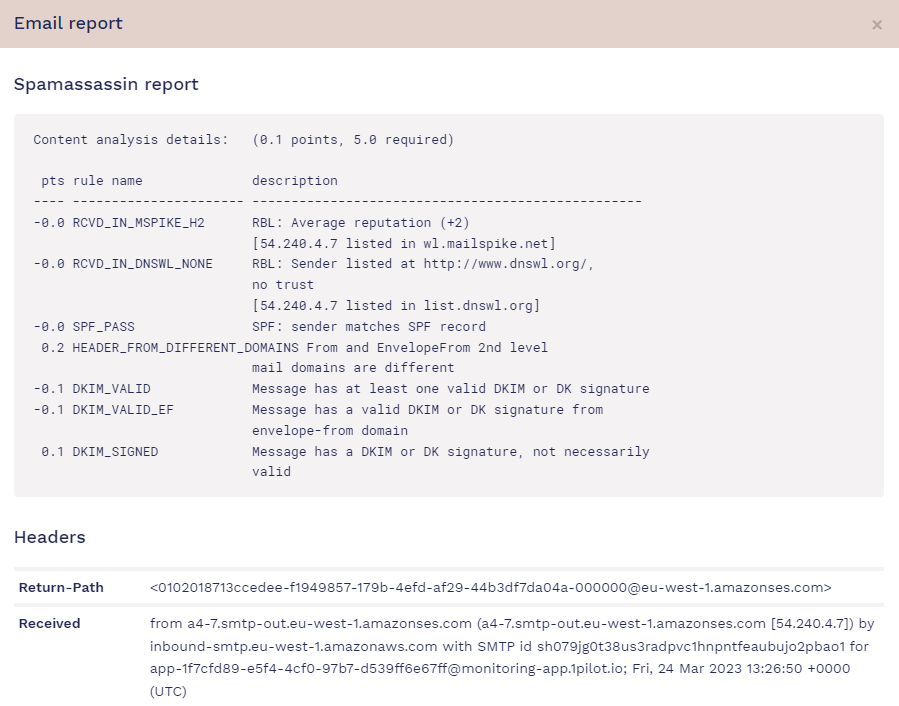 This should help you identify DNS changes or mail server reputation problems and help you fix configuration issue.
If after the allowed delay we don't receive the email we also trigger a notification to advise you there is an issue with your email delivery.