Log management
On the sites list you can see the number of errors logged during the last 24 hours for each site, or filter to show only sites with errors.
Be notified
Don't want to check your sites every day ? You can choose to receive a notification when your site reaches a number of daily errors. To enabled this feature, go to your site's settings and fill the "Notify when number of daily errors reach" field.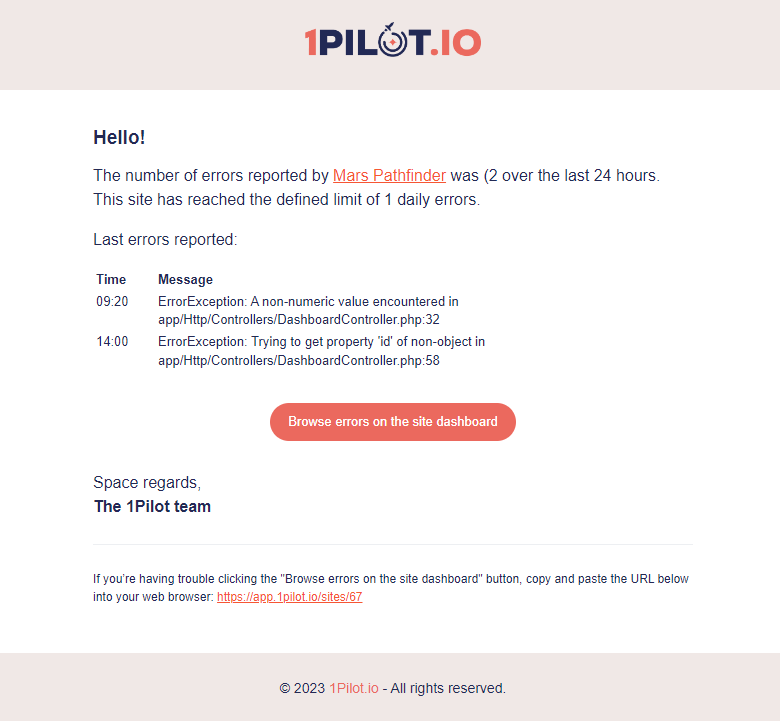 Browse logs
One the site details view you can see a "Logs" tab. On this tab you can see all the logs of your sites and use date range, level (emergency, alert, critical, error, warning, notice, info, debug) and text filters.
This should help you debug your sites without having to open your SSH/FTP client and manually parse all the lines of your log files.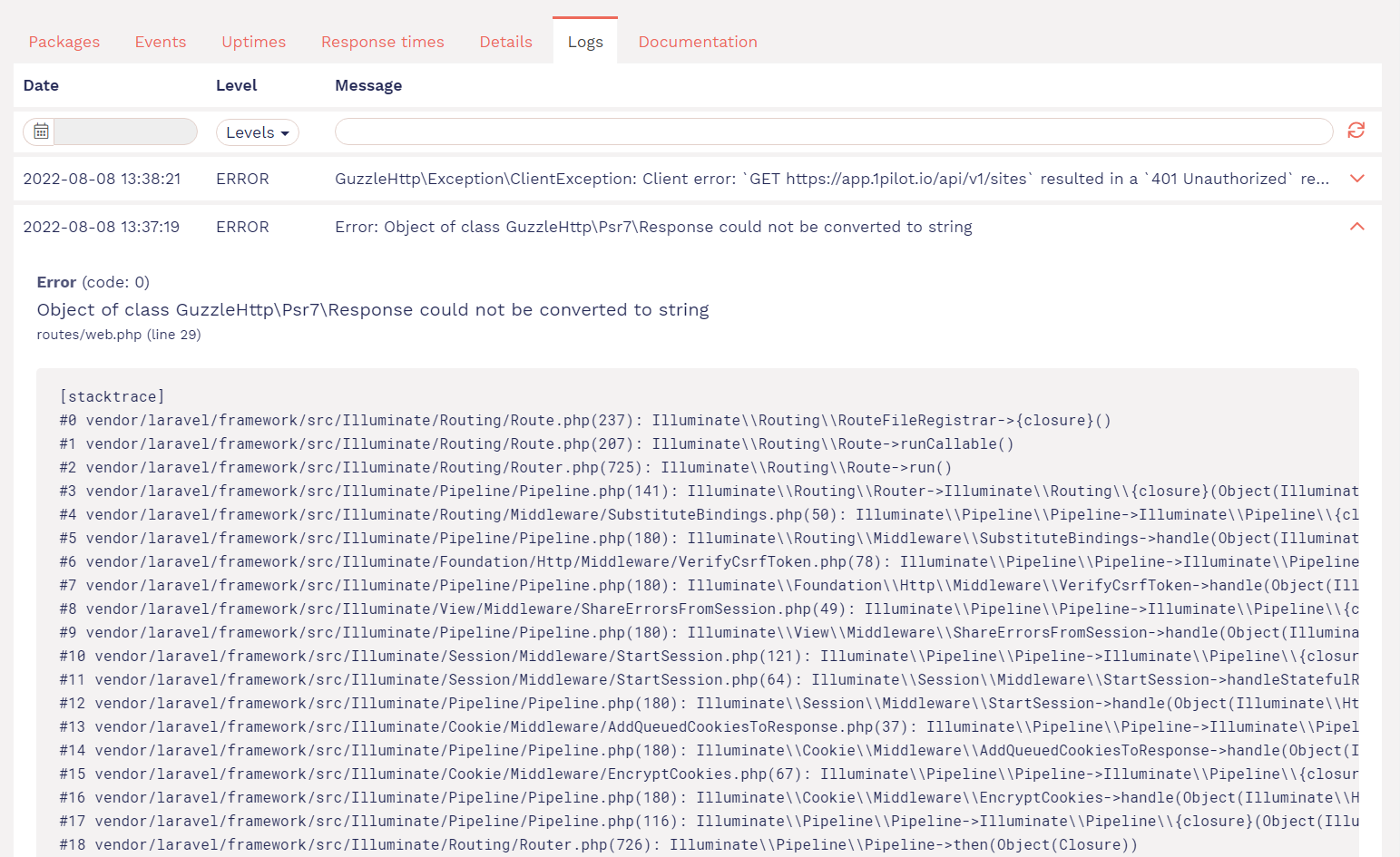 Your site's logs are not stored on 1Pilot servers. When you browse them, 1Pilot does a request to your site to get the logs and shows them to you.